Our team of expert tradespeople have been servicing Southern NSW and ACT for over forty years.
About us G&K Looney Plastering has a large team of qualified and experienced tradespeople available to meet all of your building lining requirements.
We are a versatile and reliable team undertaking a wide range of services from patching holes in walls to lining multi-story buildings.  We are a family owned and operated business and have been installing building lining products across Southern NSW and ACT for over 40 years.
The business was started by our founder, Greg Looney in 1978. It has continued to grow and is now owned and operated by the second generation, Greg's two sons, Brad and Ryan Looney.
G&K Looney Plastering is unaligned with any one brand of wall lining product. We can access all product brands for your building projects.
Our Service To You:
Free measure and quote
Our quality and service are guaranteed
We deliver what we promise when we promise!
Fully licensed and fully insured  

Proud members of: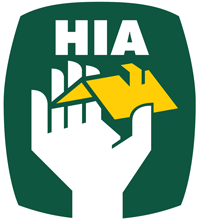 Why G&K Looney Plastering?
Knowledge and skills built on forty years of experience
Meticulously planned and finely finished lining installations. 
We deliver what we promise because it's the right thing to do!
When we say we will be there, we will be there!
No job is too big or too small. We can do them all!
We guarantee our products and services will stand the test of time.